October 2022 – 2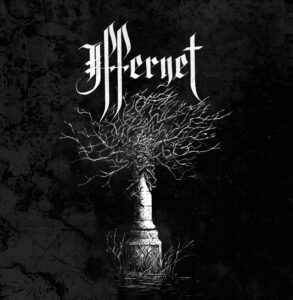 Iffernet just unveiled Empty Tomb, closing track from its second full-length : Silences. The track is available thanks to No Clean Singing through this link.
The album will be release on November 4th by the joint efforts of Vendetta Records, Rope or Guillotine, Breathe Plastic, Bad Moon Rising and La Harelle. Cover and additional drawings, as well as the band logo, have been created by Patrice Réglat-Vizzavona.
We are also now opening a shop on this website, to avoid as much as possible the use of Bandcamp, and to make the order of different bands items possible. Shirts and other distro CD, LP or books will be added in December.  Second LP edition of Sordide's Les idées blanches (coming with a white vinyl) is available there from today.
LA HARELLE shop : www.laharelle.com/shop
IFFERNET PRE-ORDERS are now up outside of Bandcamp :
Other two tape editions will go out through Breathe Plastic & La Harelle on December 2nd.